Quick Information of HZS60 portable concrete batch plant :
Maximum Productivity: 60 m3/h;
Discharge Height: 3.8 m;
Main Machine: JS1000 twin-shaft forced concrete mixer
Batching Machine: PLD1600 with the weighing hopper capacity reaching 1600 L.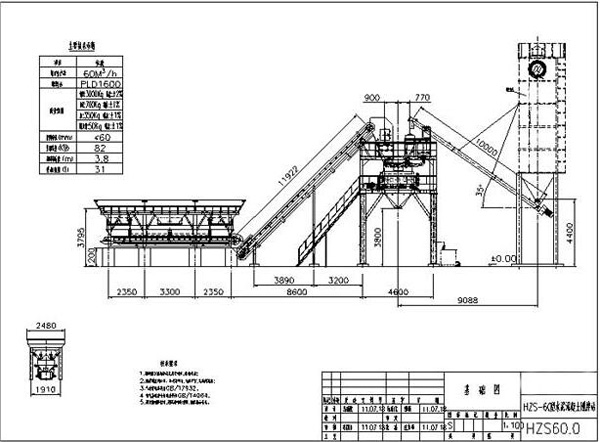 The main equipment adopt the twin-horizontal shaft, which can produce many kinds of concrete such as plastic and dry concrete. The aggregate adopt the accumulated or separate measurement. The cement, water, additive adopt the weighing hopper to measure, which can reach a very accurate measurement. It is easy to operate. Because all the parts are controlled by the computer.
The aggregate adopt the hooper or belt conveyer.
Charactor of HZS60 portable concrete batch plant:
1. Stability and Durability: apply the most advanced technologies around the world .
2. Control System:with self-locking ,interlocking features to ensure accurate operation system.
3. Spiral mixer with twin-shaft compulsory mixer, it mix evenly and strongly ,fast and efficiency
4. Weiging system is said about the whole electronic measurement ,which with automatic compensation.
5. The whole machine adopts industrial computer control.